I had a few particle-based effects to work on for The Muse. Feathers, confetti, falling flowers and floating and bursting bubbles are all too complicated to make using keyframe-based animation, but can be approximated using particles.
Flowers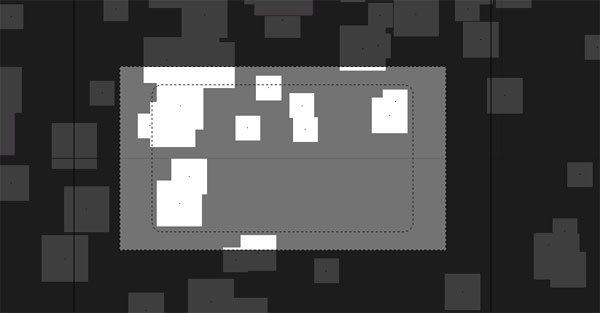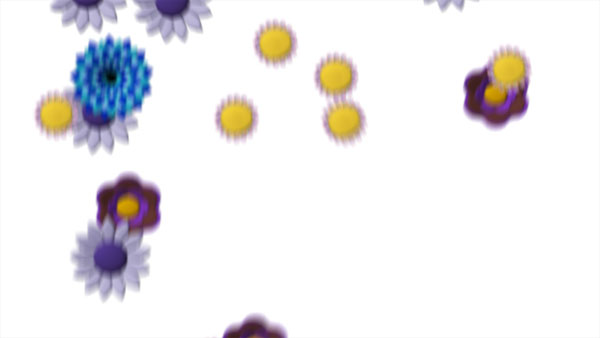 The flowers were easy enough. Textured planes oriented to face the camera, given a small random starting velocity and a constant downward acceleration.
Confetti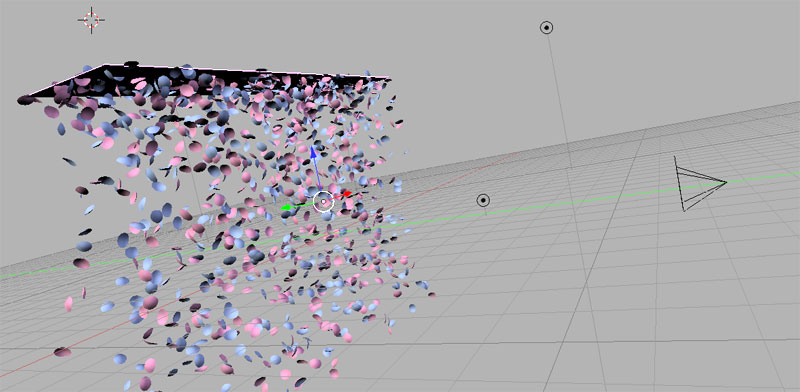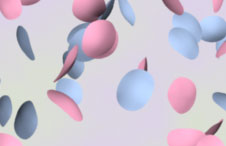 The confetti was achieved in a similar manner, but using complex models instead of a plane. The models had a random rotation speed and initial orientation.
Feathers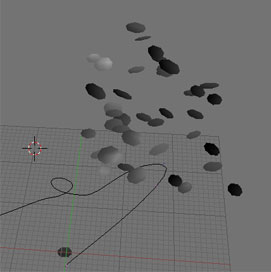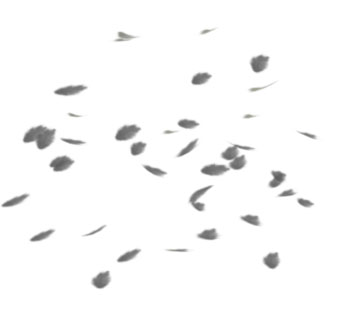 The feathers were more challenging because they had to move realistically in three dimensions. They have to move quickly at first because they explode outwards, then slow down quickly under the effects of air resistance. I had tried mixing keyframe- and particle-based animation to achieve the characteristic wafting motion, but in the end the best effect was reached by having most of them particles and a couple of explicitly animated ones (notice the motion path).
Bubble burst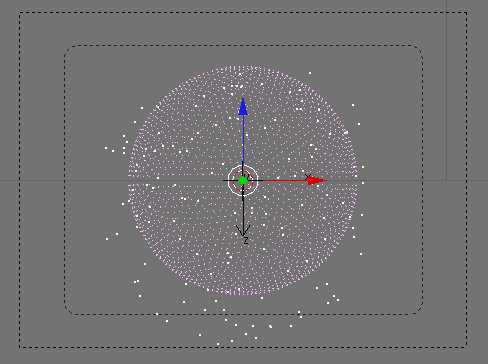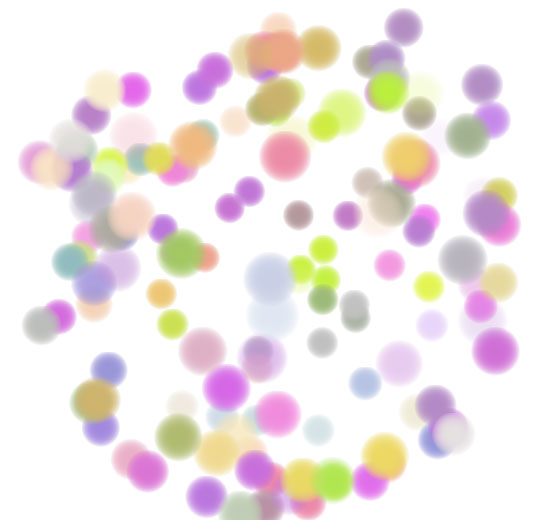 The bubble had to burst. Photo-realism was out of the question with the amount of time left, but a stylised particle animation was sufficient to convey the concept. By spawning particles all across the surface of a sphere, giving them a small initial velocity and letting them react to gravity and Brownian motion, I could render out something reasonable.
It's worth knowing the basics of particle animation, because it can save a lot of time when correctly applied.